So how was your week? Do you have any regrets about your dialogue options because you don't like the ending you got? Or were you lucky enough that you mastered both the claw machine and that tricky dialogue tree? Well whatever the results, don't worry! We have the ultimate pick-me-up for you to wrap up your week with our newest launch! The Life is Strange 2 pin series, featuring key icons from the (mis)adventures of the Diaz brothers.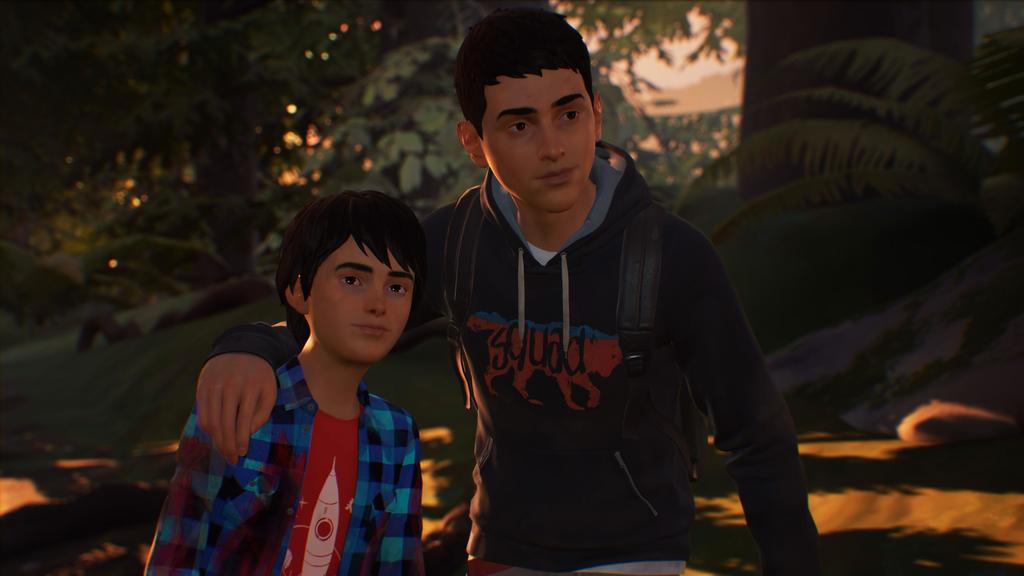 We'll start with the cute stuff. Everyone loves cute stuff. Especially cute stuff that dispenses justice more than rewards. Yep, we're talking about the Power Bear, the mascot in the infamously tricky claw machine game. You can never defeat justice! Or this game in some cases. When your little brother isn't reaming you for screwing up and the shopkeeper isn't droning on in the background, you might actually be able to focus and snag yourself one of these guys. Set in blackened enamel with painted details, the Power Bear Pin makes a cute addition for your jacket, your lanyard or your bag. You might not be able to defeat justice, but you can always wear it!
Flying away like the money flying out of your pocket to prove something!
After your struggles with the dreaded claw machine, you must be hungry. Or maybe you just need a pick-me-up after losing almost all your cash to that nefarious claw machine. Dig around in your pockets for every last cent because the enticing flavors of Chock-O-Crisp are calling your name! Bring back memories of dad and try not to eat your feelings with this one. Set in shiny gold metal and painted in that iconic shade of blue, this one is sure to catch the attention of any fan.
Is it a Kitkat? A Crunch Bar? Who knows! It just reminds of us of dad.
On the road again with Diaz brothers, initiate yourself as an honorary member of the pack with the Wolf Squad pin. Life can be lonely on your own, but this pin will always remind you that there are kindhearted strangers on your journey through life and those you can always count on. Plated to resemble the ruddy lands of Arizona, the last stop of the Brothers before reaching the border, this pin is set in a stunning copper with blue enamel details.
Who will you meet on the road to a new life?
Our journey begins to find its end as we pass through the deserts of Arizona to the place where we hope to find peace and a new lease on life. If you navigated the surly branches of the dialogue tree, that is. Featuring a hinged cap that allows you to light your way when you need it most, the Puerto Lobos lighter pin is set in stunning antiqued metal with a shiny gold interior and an enamel flame. Carry a fire in your heart wherever you go.
A reminder of where you came from and where you're going.
We made it, guys! How are your eyes? Are they both still intact or is that eye patch just for style points? What about your relationships? Don't worry, you can always play the game again if you did make some bad decisions. Kind of like enjoying the weekend before going back to work for the week!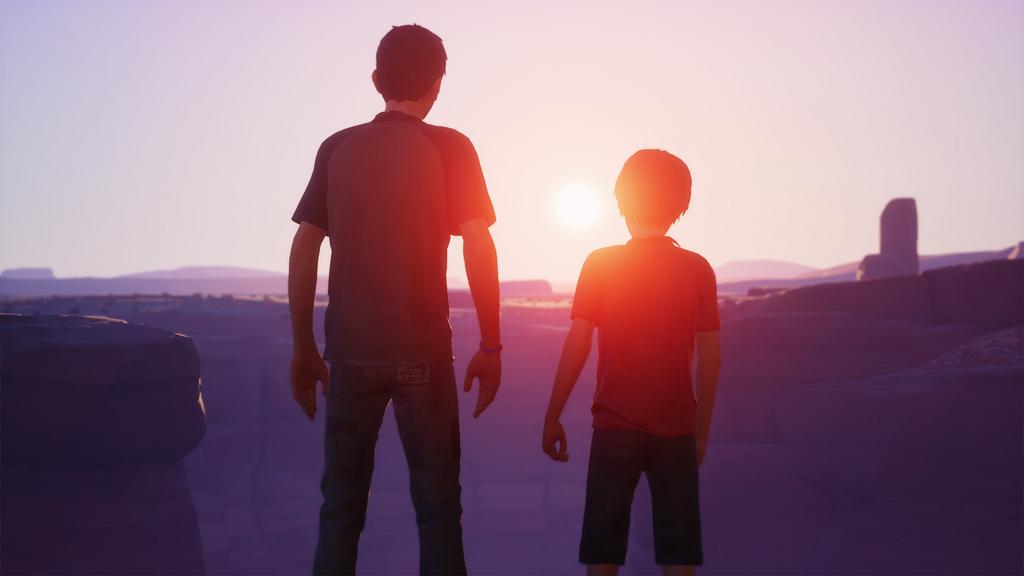 Don't forget that you can get your hands on our original Life is Strange pins or mix and match your favorites! Check out our links below to all your favorites, and possibly some new favorites you didn't know you wanted.
 Twitter    |    Instagram    |    The Life is Strange Collection   |    The Pin Collection